Meet Our Experts
There's nothing better or more valuable than talking to an expert who understands your industry — and the business of banking. We give our bankers the resources and autonomy they need to find creative solutions and go the extra mile for our clients. It's this commitment to know-how — along with an unmatched investment in seeing our clients thrive — that helped make us the most trusted bank in America.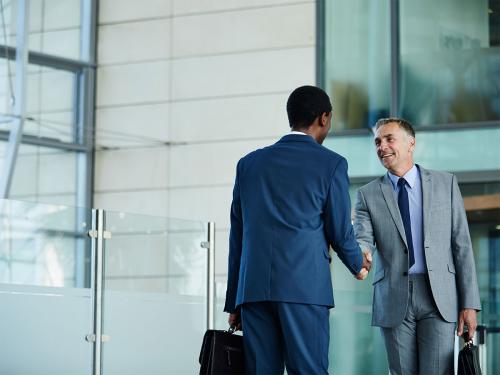 Delivering value starts with building trusted relationships.
We have spent more than 20 years building our network of expertise through the lens of our clients, their industries and businesses in order to ensure every engagement is supported by a specialized group of individuals with an exceptional understanding of their field of focus.
Client Experience
With incentives aligned to support shared successes with clients, our bankers serve as dedicated, knowledgeable advisers.
Credit Solutions
Our credit experts work directly with relationship managers and clients to determine the right structure for business' needs and risk tolerances.
Treasury Solutions
Our treasury experts provide the guidance and working capital solutions clients need to optimize cash flow and streamline operations.
Corporate Finance
With a focus on maximizing client shareholder value, our corporate finance team works to source funding and structure capital deals.
Relationship Managers — more than bankers. Partners.
Texas Capital Bank used their strength and experience to really tailor a solution that met our working capital needs. I've structured deals with some big players and some small players, and this was one of the most creative structures I've seen.
Dave Drogos
Director | Pacific Coast Capital
The know-how to help our clients thrive
Connect with an expert banker.
Experience more with an experienced banking partner that's committed to help you grow.
CONTACT OUR EXPERTS