Asset Based Lending
By using your assets to expand your borrowing capacity outside of traditional lending structures, your business can maximize the value of your assets, achieve greater liquidity and pursue new growth opportunities.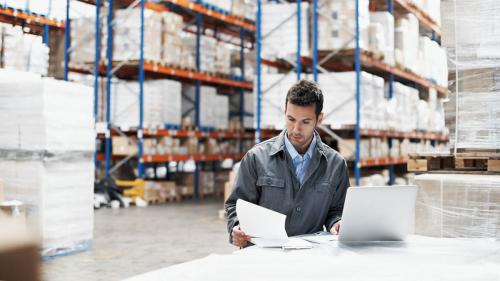 A powerful tool to help your business run smoothly
Your company relies on assets like accounts receivables, inventory, machinery and equipment to do business. If you experience seasonal requirements, uneven cash flow patterns, higher leverage or cyclical changes to your business, an asset based loan from Texas Capital Bank can make those assets work even harder.

Execution and speed from a dedicated team
Asset based loans provide a powerful tool for securing the financing for projects like:
Acquisition financing
Expansion
Recapitalizations
Turnarounds
Working capital
Texas Capital Bank's dedicated team of expert asset based lenders and treasury specialists work with you to conduct ongoing monitoring of your credit and collateral, helping you determine how your accounts receivables, inventory, property, fixed assets and trademarks can best be put to work for your company's future. Our bankers provide the service and flexibility required to quickly turn your assets into financing, with a special focus on providing asset based loans for manufacturers, wholesalers, distributors, service companies and retailers, in addition to a wide variety of other industries.

For credit facilities designed for ABL Lenders, please visit our Commercial Lender Finance page.

All loans subject to Texas Capital Bank credit approval
Connect with an expert banker.
Experience more with experienced bankers who are committed to helping you grow.
Contact Our Experts