Syndicated Finance
Working with the banking and credit professionals at Texas Capital Bank, our syndicated finance group works to expand your access to capital with a syndicated loan solution. Our seasoned team helps to structure a transaction that delivers the capital you need, identify the right syndication partners and drive towards closing.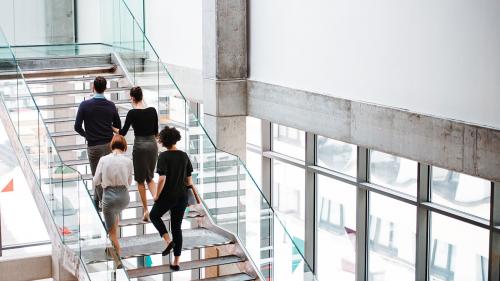 Tap into the power of our capital network.
With a syndicated loan from Texas Capital Bank, your capital needs can grow and expand along with your business. Leveraging our deep expertise and vast syndication network, we'll manage the entire process, acting as your trusted advisor and business advocate along the way.
Breadth of Experience
Our syndicated finance team leverages extensive experience across a wide range of companies and industries. Our services typically include arranging, underwriting and acting as your agent in structuring and distributing syndicated loans.
Market Intelligence
With an extensive network of market participants and deep structuring and marketing expertise, we bring a thoughtful approach informed by current market conditions to structuring and syndicating your transaction.
Comprehensive Support
We actively manage the capital raising process, from origination, structuring, syndicating and closing your syndicated loan.
Use our dedicated professionals to your advantage.
Leveraging Texas Capital Bank's market leadership and our established relationships with other leading financial institutions, we enable access to more banks, more capital, and more opportunity to fund growth — delivered by a team that understands your business and is invested in your success.
Our experts can be your assets.
Connect with our team.
Experience more with experienced bankers who are committed to helping you grow.
Get In Touch
Trading in securities and financial instruments, strategic advisory, and other investment banking activities are performed by TCBI Securities, Inc., doing business as Texas Capital Securities. TCBI Securities, Inc. is a member of FINRA and SIPC and has registered with the SEC and other state securities regulators as a broker dealer. TCBI Securities, Inc. is a subsidiary of Texas Capital Bancshares, Inc., the parent company of Texas Capital Bank. 
All investing involves risks, including the loss of principal. Past performance does not guarantee future results.
Check the background of TCBI Securities or one of its investment professionals on FINRA's BrokerCheck.
Securities and other investment products offered by TCBI Securities are not FDIC insured, may lose value and are not bank guaranteed.